An Exclusive Offer For Global Connections Members
Global Connections and Talent Trust have teamed up to provide a unique offer for UK missionaries who are Global Connections members. We based this plan on our Alpha plan, to provide International Private Medical Insurance with additional care and support for long-term UK missionaries.
We then add your choice of two significant additional benefits:
1. We reduce the price by 20% and allow most medical conditions that you already have to be covered.
or
2. We reduce the price by 30% if you have no pre-existing conditions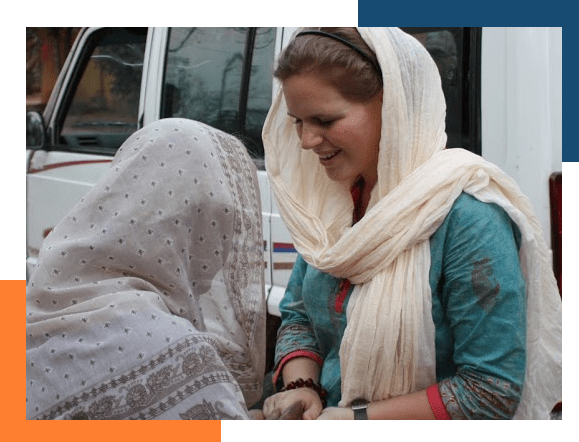 The Global Connections Alpha Plan
The GC Alpha Plan is an international private medical insurance plan with exclusive services for missionaries. It is designed to meet not just the medical needs of Global Connections members but also the security, mental health, and wellness needs of those planning to be in the field for more than one year.
The GC Alpha Plan also provides private medical treatment in the UK should a member need to return home for treatment, or during times of furlough.
Benefit

Cover

Annual maximum limit per insured person
$1,000,000


No lifetime limit

Excess (per medical condition) – outpatient only ($0 excess for day/inpatient treatment)

$100




Outpatient only

Emergency medical evacuation
$1,000,000


No lifetime limit

Video/Telemedicine Available globally. Free 24/7 Unlimited Use




✔

Pandemic cover

✔

Terrorism medical cover

✔
Medical practitioner, specialist consultation or nursing fees

✔

Prescription medication and dressings

✔

Physiotherapy or occupational therapy – 10 sessions per condition. A doctor's report is required for additional sessions

✔

Emergency treatment in a dedicated emergency room of a hospital or urgent care facility

✔

ICU

✔

Inpatient & day patient hospitalization

✔

Outpatient treatment

✔

Surgery and associated fees from medical practitioner and medical facility

✔

Diagnostic and surgical procedures including:

Pathology tests
Ultrasounds
MRI
CT scans
X-rays
Prescribed appliances

✔

Cancer treatment

✔

Pregnancy normal (10-month waiting period)

Additional option

Pregnancy complications (10-month waiting period)

✔

Annual wellness check-ups $400/person (50% coinsurance)

✔

Local ground ambulance $1,500 per event

✔

Auto or motorcycle accidents

✔

Burial / cremation / return of mortal remains $15,000 per person

✔

Organ transplant $250,000 per lifetime

✔

Congenital anomalies $100,000 per medical condition

✔

Newborn hospital accommodation – to accompany a mother who is receiving inpatient treatment

✔

Parent hospital accommodation – to accompany a child receiving inpatient treatment

✔

Traditional Chinese medicine

✔

Reconstructive surgery

✔

Rehabilitation 120 days per medical condition

✔

Alternative treatments including a chiropractor, osteopath, homeopath, podiatrist or acupuncturist – 10 sessions per condition. A doctor's report is required

✔

Inpatient: US$5,000 with a 30-day limit. Outpatient: Limited to US$5,000

✔

Accidental damage to teeth $2,500

✔

Surgical extraction of teeth $2,500

✔

Treatment of acute medical conditions caused by chronic conditions

✔

Ongoing chronic conditions management $3,000

✔

Hormone replacement therapy 3 months per lifetime

✔

Fertility treatment (after 2 years), $2,500 per lifetime

✔

Home nursing 30 days per medical condition

✔

Hospice care $50/day up to 10 days

✔

Convalescent care 30 days per event

✔

Hospital cash benefit $125/night up to 20 nights

✔

Choice of hospitals/doctors USA – Aetna PPO, Elsewhere – unrestricted

✔

20% coinsurance applies in the USA only, up to $5,000/person

✔
✔ Covered up to policy limit or limits indicated, excess/deductible and co-insurance where applicable. 
Feel secure and protected with a
Talent Trust Insurance Plan
These comprehensive services are included for free with our plans.
Designed with extra resources to stay physically, mentally, and financially healthy, so you can thrive as long as needed in your calling.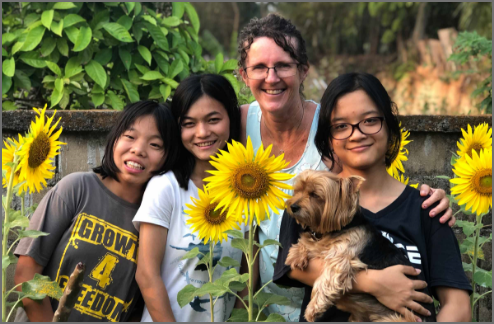 EAP Expat Assistance Program
Access therapists, counselors, coaches, lawyers and many other services to help you thrive in the field.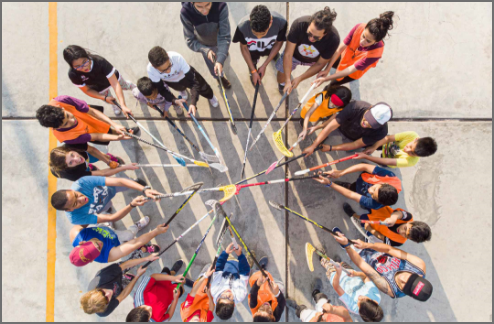 No Claims Bonus
We reward our members for staying healthy, which helps us to keep our prices down.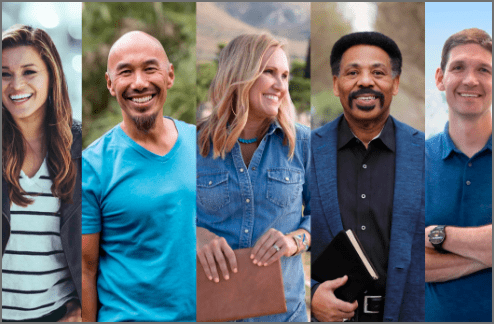 RightNow Media
A faith-based video library designed to help you thrive in every area of life.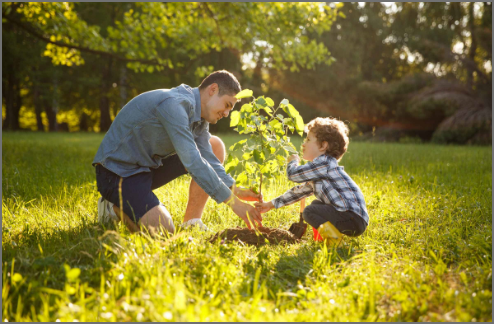 TT Gives Back
We support members and their missions by giving back a portion of our income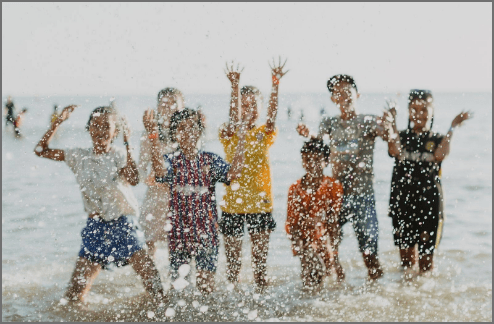 TT Mercy Fund
We tithe 10% of our income into a discretionary Mercy Fund to cover things that fall outside of scope of our insurance policies.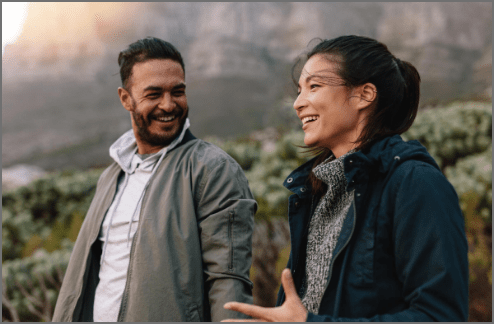 TT Referral Bonus
We reward our members when they tell their long-term friends about what we do.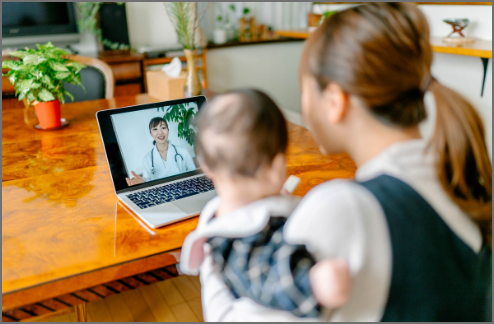 Virtual Healthcare
Connect with an approved doctor 24×7. Whenever and wherever you need it.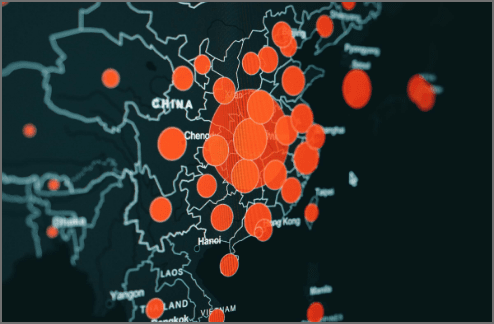 SecuriTT
Global security advice, planning and alerting.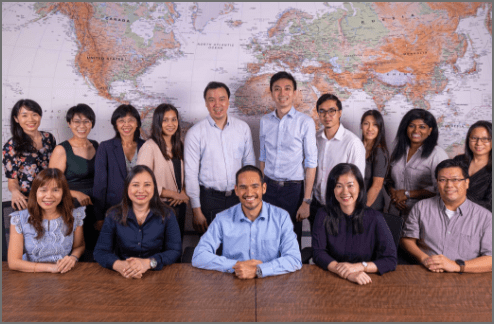 Your Team
Our mission is to support missionaries so they can thrive in the field. We offer more than a broker or a traditional insurance company.
At Talent Trust we want missionaries to be their best, so we provide resources that any missionary can access for free to help them and their ministry.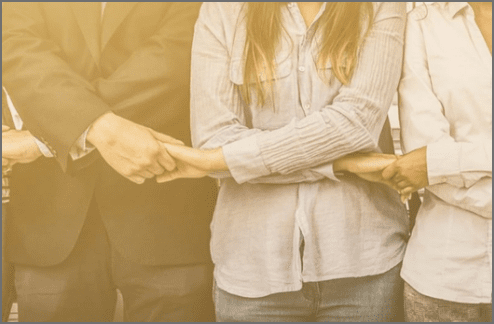 Thrive Together
Group coaching on topics such as navigating transitions, language learning, support raising, and more.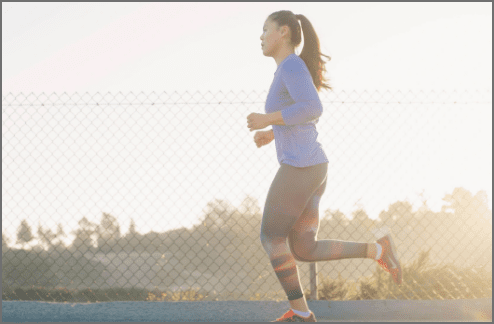 FiTT
Maintain and improve your fitness – so you can bring more of yourself to your ministry.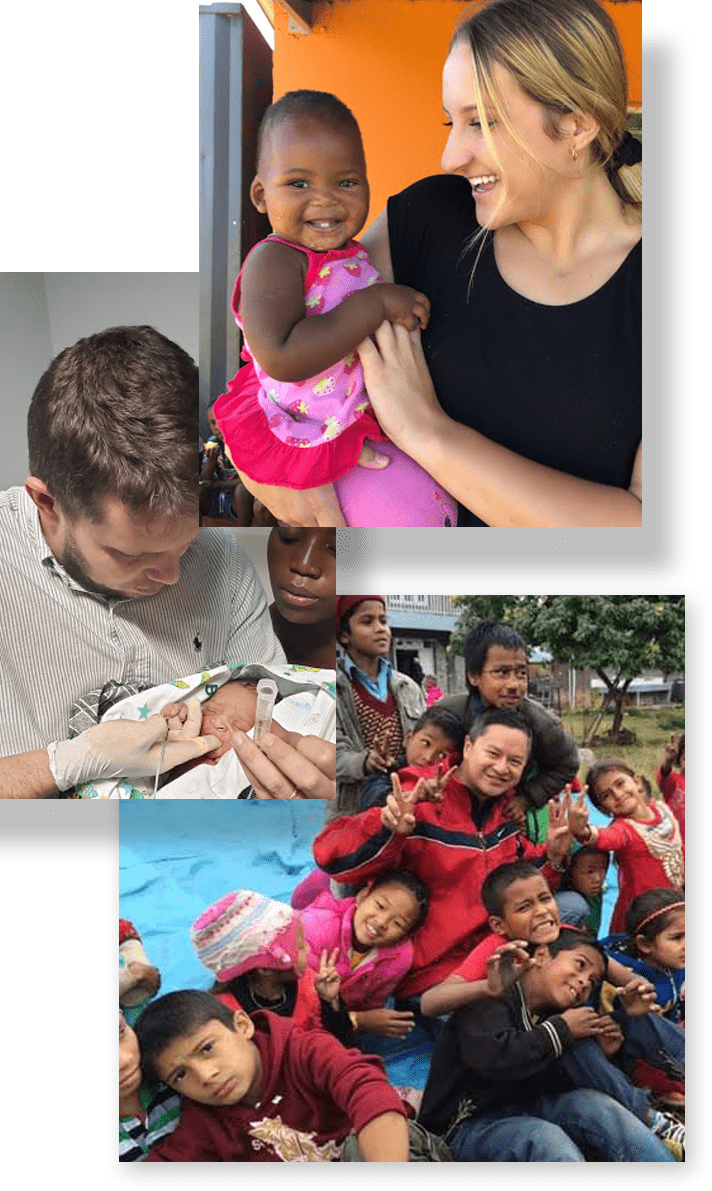 We recognize everyone's needs are different, so we offer an excellent insurance policy and then allow you to personalize it as appropriate.
All amounts are shown in US Dollars.
Pregnancy
This option covers pregnancy, childbirth and elective caesarean sections, after the first ten months from its purchase date, for any treatment cost associated with normal pregnancy, or any related condition. Mothers have the choice of any hospital they want in the available countries
Pricing:
$4,000 benefit, $696
$10,000 benefit, $957
$25,000 benefit, $957 (10% coinsurance applies)
Chronic Conditions
This option increases the benefit for routine management and palliative medical expenses incurred in connection with a chronic condition which manifests after its purchase date from $3,000 to $50,000 per year. HIV/AIDS coverage limited to $10,000.
Under the standard program rules, the initial diagnosis of a chronic condition will be covered up to the maximum program limit. All routine management and palliative medical expenses for the chronic condition will be limited to 3,000 per year after the initial diagnosis. 
Pricing:  $681 per adult and $231 per child.
Note: This option is applied to all dependents on the policy.
Routine Dental Cover
Includes examinations and tooth cleaning, normal compound fillings, porcelain crowns and extractions, but excludes root canal treatment, false teeth, denture, corrective, orthodontic or cosmetic treatment carried out by a dental surgeon in a dental surgery; up to $250 per insured person per period of cover. This cover is subject to a 6-month waiting period.
Pricing:  $195 per adult, $50 per child.
Note: This option is applied to all dependents on the policy. 
Travel Insurance
A straightforward and effective travel insurance policy that works while you're away from your home country and overseas country of residence. Please note that for children, this option is only necessary if the child travels alone.
Cancellation & Curtailment: Up to $1,500 for unused travel and accommodation costs, should you have to cancel or cut short your projected journey.
Luggage, Clothing & Personal Effects:  Up to $1,000 for loss of, or stolen to, luggage, clothing and personal effects. $1,000 in respect of loss of a notebook computer and up to $300 for the loss of a camera or musical instrument.
For loss of luggage, we will pay $20 per kilogram of the luggage weight. Documentation of carrier's rejection of claim for loss of luggage and proof of luggage weight is required when submitting a claim. Our liability for each claim shall be limited to $500.
Personal Money:  Up to $500 for the loss of cash, bank or currency notes, traveler's cheques, passports, etc., including reasonable expenses incurred as a result of a loss.
Excess: $50 for each claim ($100 in the USA).
Territory:  Worldwide, excluding a member's Home Country and Normal Country of Residence.
Pricing: $30 per Person
Compassionate Travel
This option extends the benefit to provide cover for reasonable travel and accommodation for one insured person (together with any minors) per policy necessarily having to travel to and return from the normal Country of Domicile or Country of Residence when:
A parent has unexpectedly suffered a life threatening accident, life threatening illness or suffered a sudden death from any condition which did not pre-date the purchase date of this agreement.
This is subject to $1,500 towards the cost of travel per period of cover and limited to no more than 2 claims in any 5-year period.
A near relative has unexpectedly been placed on the critical list following an accident.
This is subject to $3,000 towards the cost of travel per incident.
Pricing:   $384 per policy
Personal Accident
A lump sum payment of $100,000 in the event of:
Accidental Death
Permanent Total Disablement from usual occupation following Accident
Loss of and/or loss of use of eyes and/or limbs following Accident
Please be assured that even without this option you would be covered for treatment of injuries sustained in an accident.
Pricing:  $212 per adult
Non-Emergency Travel
This option will provide the cost of return economy-class travel to the country of the nearest appropriate medical facility, in the event that a member requires inpatient or day patient non-emergency treatment that is unavailable at the member's current location. Subject to written agreement from us, and certified instructions from the attending medical practitioner or specialist including confirmation that the required treatment is unavailable at the place of incident. Limited to US$500 per period of cover (subject to 20% coinsurance).

Emergency travel benefits are included as a standard benefit within the policy.

Note: The option, if purchased, must be applied to all dependents on the policy.
Price:  4% of the individual premium rate for the Alpha policy
Vision Care
Provides for the cost of a routine eye exam and the purchase of vision hardware when the member's prescription has changed. Limited to one eye exam and a maximum of $250 per insured person per period of cover.
Applies to one eye exam and prescription costs for:
• Contact lenses
• Spectacles
• Spectacle lenses
• Spectacle frames
Pricing: $78 per person.
Must be applied to all dependents on the policy.
Policy excess/deductible does not apply to this benefit. Co-insurance of 20% applies.
Crisis Assistance Program (CAP)
A program that covers evacuations and crisis response teams during natural disasters and times of political instability.
CAP Provides Crisis Support for:
• Natural Disasters
• Political Threats
• Terrorism
• Kidnap
• Hi-Jack
• Ransom
• Violent Crime
Along with 24/7 live support, the CAP Advantage App delivers real-time travel risk support to help members steer clear of security threats altogether.
Pricing for CAP is $90/year per adult and $60/year for each dependent child.
Travel to the following countries is not covered: Afghanistan, Libya, Iran, North Korea, Russia, Somalia, Sudan, Syria, Ukraine, Venezuela, and Yemen.
CAP does not provide evacuation services to members serving in countries where the member's passport country advises against all travel, such as US Travel Advisory Level 4 countries for US citizens. If the member's country does not have a formal travel advisory, the US travel advisory will be used. If the member is in a US Level 4 country (the travel advisory advises against all travel), they can only access the Crisis Response Center (CRC) to get advice on their situation.
Terms and More Info
Excess: The amount payable by a member for expenses incurred before any benefits are paid by the policy. The excess is applied per medical condition per insured person.

Coinsurance: The first 20% of any admissible cost for accident and emergency treatment received in the USA. The maximum payable by you is US$5,000 per insured person per period of cover. Also, the first 20% of any admissible cost incurred for Well Child Care and Annual Wellness Check. The coinsurance is applied after any deduction for excess applicable to the policy.

The following benefits are not subject to an excess and coinsurance:
Emergency Evacuation

Mortal Remains

Emergency Transportation

Hospital Cash Benefit
There is no coinsurance for the Complications of Pregnancy.

The following benefits are not subject to an excess:
Well Child Care

Wellness Benefit