Click on Our Team's images to find out more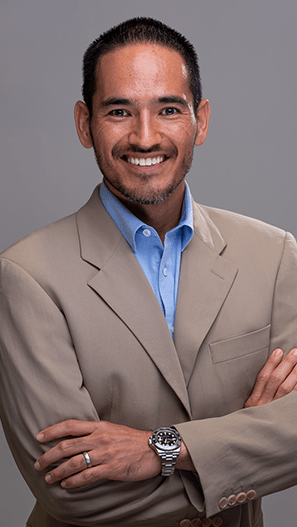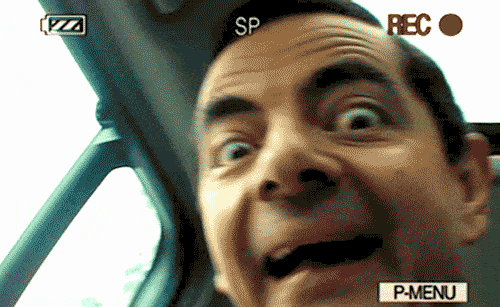 I grew up with Talent Trust around me, I know its history, and I feel well placed to take it into the future.
God has given me the vision to develop Talent Trust to be something that enables missionaries to be healthy in every way so that they can most effectively fulfill their calling.
I love to help others meet their potential. Two of my strengths are hospitality and helping others to network by connecting others who have similar interests or complementary skills.
With Talent Trust, I know I am working for the long-term to leave a legacy that will be supporting missionaries long after I am gone.
Food – Iberico Pork Ribs
Dessert – Sticky Toffee Pudding (with custard)
Place – Countryside and small towns of Tuscany
Book – The Wheel of Time series
Movie – The Shawshank Redemption
Car – Donkervoort D8 GTO-40
Animal - Dogs; or cats that act like dogs.
Accomplishment – I have run and finished two Spartan Ultras, and was invited to participate in the World Championships in 2020.
Thing to do with friends – Trail Running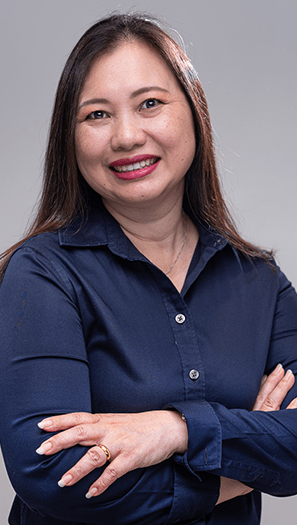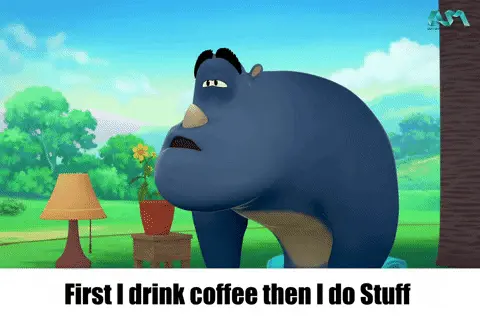 I joined Talent Trust in 2005. Over the years, I have built a solid faith in Talent Trust's purpose and mission.
I am very passionate about building relationships with our members and I want to be there for them when they face medical challenges in the field. I believe in giving my best at all times and setting an inspirational example to my own children by always putting my best foot forward in just about everything in life.
Food – a good steak
Dessert – flourless orange cake
Place – The Tokyo Starbucks Reserve Roastery
Book – Light at the top of the stairs, Dorothy Martin
Movie – Joker (2019 version)
Car – RED Volkswagen Beetle
Animal - Dogs
Accomplishment – Raising my two children well.
Thing to do with friends – Eat & Drink
Pansy Teh
Head of Customer Success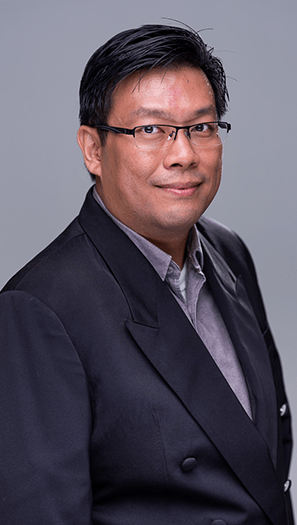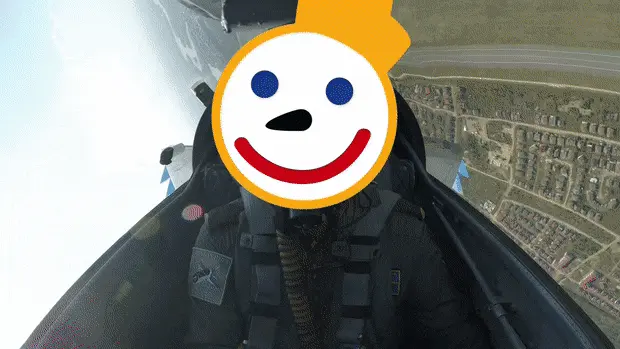 I've spent 16 fabulous years in this company. I provide technical support, services and solutions, and enable my team to serve missionaries effectively.
I enjoy sharing tech info and helping people solve their tech problems. I love assembling my own gaming rig.
Food – Burgers and Pizzas
Dessert – Crème Caramel
Place – Japan
Book – Rich Dad Poor Dad
Movie – Star Wars
Car – Tesla Model X
Animal - Maltese
Accomplishment – Ability to self-learn and adapt
Thing to do with friends – food hunting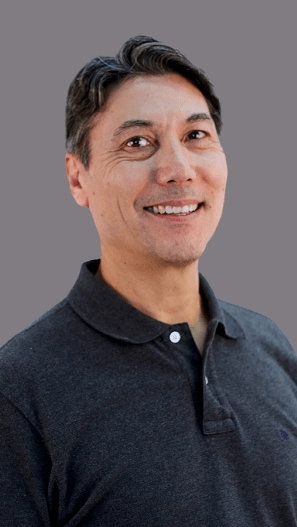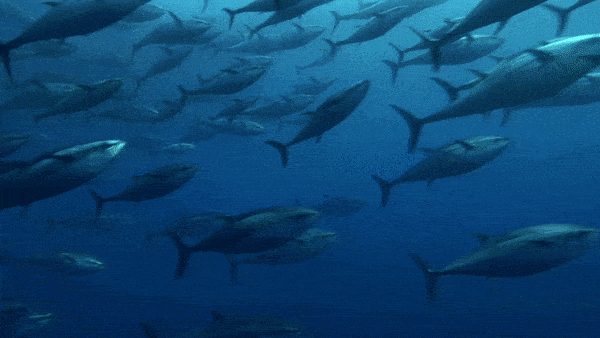 Having served with YWAM in Cambodia and Thailand for six years, I know that the right support is critical to being effective when serving in another country. Access to excellent care helps members stay safe physically & mentally and to serve better.
With 25 years of tech sales & marketing experience I help missionaries to get to know us. I am also constantly looking for how we can innovate and improve.
Food – Sushi
Dessert – More sushi instead, please
Place – San Diego
Book – To Kill A Mockingbird
Movie – The Seven Samurai or The Princess Bride
Car – A truck
Animal - Dogs
Accomplishment – amazing wife & kids
Thing to do with friends – hiking, fishing, the beach, the pub
Jon Bowers
Global Development Director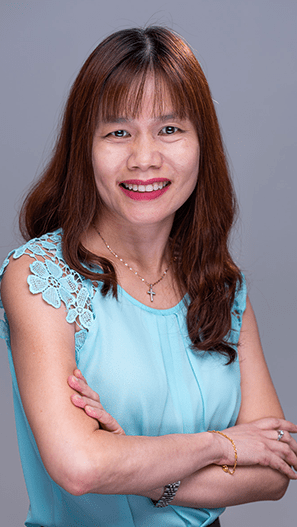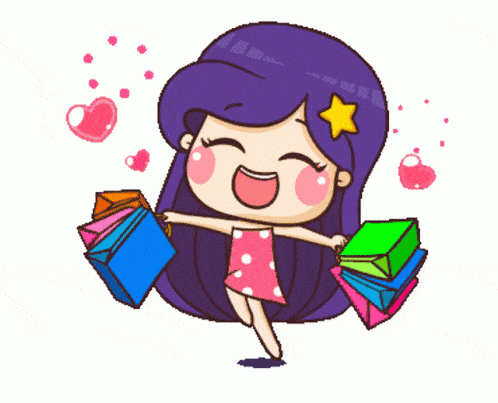 I first joined Talent Trust in 2006 and it is truly amazing to have been here for the past 14 years. Working here has helped me to gain so much experience and allowed me to learn more about myself. I have grown more spiritually and in confidence.
My role at Talent Trust is leading a vibrant team that is dedicated to their work and to lift up one another. My joy is working as a team, not just in the office, but having fun as well after our office hours.
I love traveling around the world, shopping, and doing outdoor activities with my colleagues and friends during my free time.
Food – Steak
Dessert – Cheesecake
Place – Lake Louise, Banff
Book – Chris Carter Crime Series
Movie – The Mummy
Car – VW Beetle
Animal - Dogs
Accomplishment – Providing nurturing care to my mother and godchildren. Taking care of their well being always.
Thing to do with friends – Travelling
Elaine Lui
Customer Success Specialist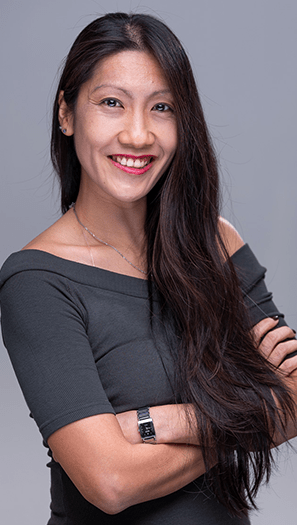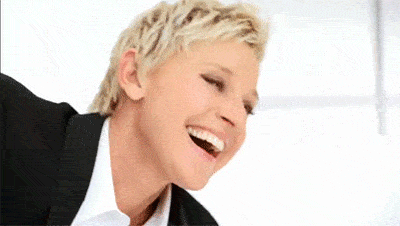 I have been with Talent Trust for 6 years and it has been a rewarding experience. I am passionate about motivating people and bring fun and excitement whenever I go. My role is supporting our team in ensuring a smooth work process. It is great working with our dynamic team. Leading an active and outgoing lifestyle is important to me and my hobbies include indoor and outdoor sports, playing music and cooking.
Food – Spicy tomyam noodles
Dessert – Crispy spring rolls
Place – Cinque Terre
Book – Chris Carter book series
Movie – Men of Honor
Car – Nissan GT-R R35
Animal - Dolphin
Accomplishment – Angel of Talent Trust
Thing to do with friends – Exercise
June Koe
Customer Success Assistant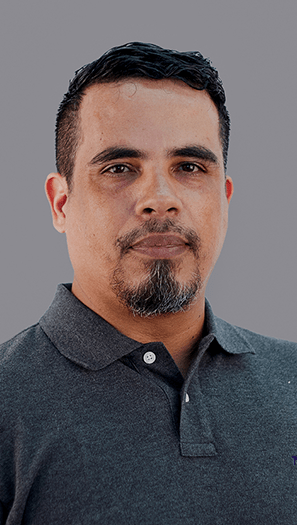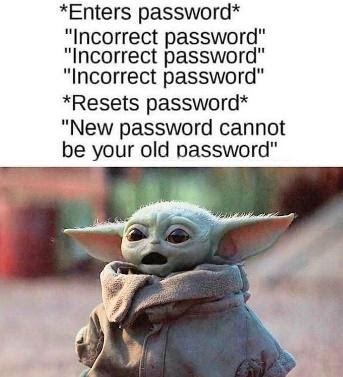 I'm Brazilian so I feel happy that I can speak to our members in Portuguese when they don't speak English.
I've experienced being a missionary overseas and know what it's like to need insurance when a medical condition arises. My personal experience has shown it makes a big difference in missionary work when you are covered.
The Talent Trust team gives their best every day in serving each of our members. We are all serving the same Father.
When I can serve others to accomplish their goals, I feel good knowing I am part of a ministry spreading good news all over the world.
I like movies, reading, taking photos and playing guitar and video games.
Food – Churrasco ( Brazilian barbecue)
Dessert – pudding
Place – beach
Book – Conselheiro Capaz (Able Counselor.)
Movie – The Avengers
Car – mustang
Animal - Dogs
Accomplishment – Be better every day
Thing to do with friends – play soccer.
Sandro
Customer Success Specialist (Brazil)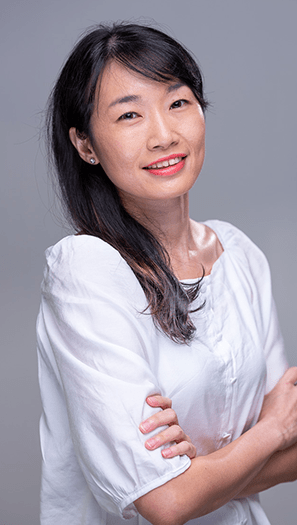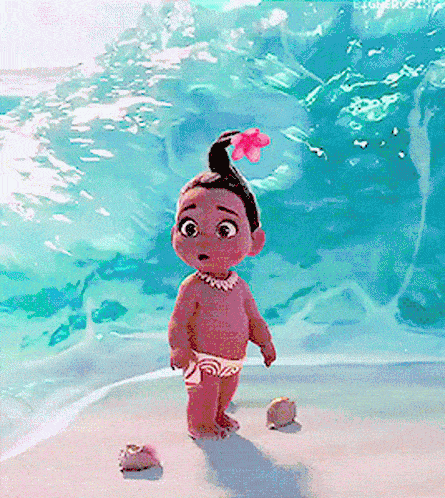 I joined Talent Trust in 2017. What motivates me every day is knowing that I can be a "partner" to our members, professional yet with a personal touch, always having our members' best interest in mind. I have had happy and satisfied members telling me they appreciated my personalized and efficient services. They feel assured knowing that they are protected by one of the best insurance companies and supported by an efficient team as they bring God's love and truth to the nations.
Food – Japanese
Dessert – cakes and milk tea
Place – beach, cafes
Book – all kinds
Movie – comedy and musical
Car – Honda Jazz
Animal - alpaca
Accomplishment – Hiked snowy Mt. Tongariro in New Zealand, the return trip took me 9 hours.
Thing to do with friends – chatting and laughing
Mandy Yeap
Customer Success Specialist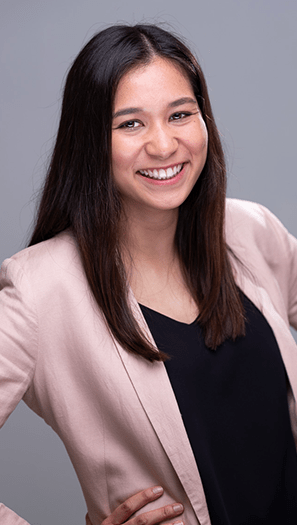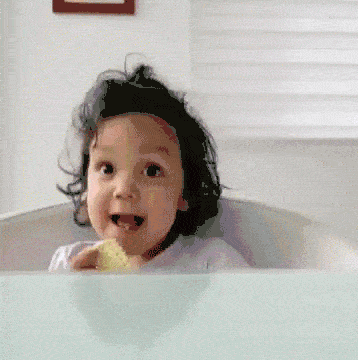 I joined Talent Trust in 2019. It brings me joy to be able to support missionaries and ministries from all over the world. I always believe in doing ordinary things with extraordinary love, because we were birthed from and for extraordinary love. I hope to be able to bring this essence when it comes to serving our members.
In my free time you can find me on Netflix, reading or dancing to the tune playing at the back of my head.
Food – Chawanmushi (Japanese egg custard dish)
Dessert – Moist dark chocolate cake
Place – Home
Book – The Road Back to You
Movie – Shutter Island
Car – Mercedes GLC
Animal - Penguin / Ducks
Accomplishment – I used to sell luxury properties in Malaysia. I had the third highest sales within my company for the whole of Malaysia.
Thing to do with friends – Travel / Games night
Mabel James
Customer Success Specialist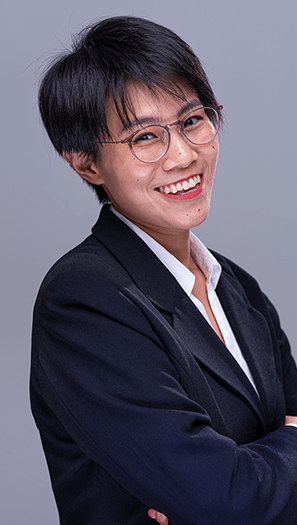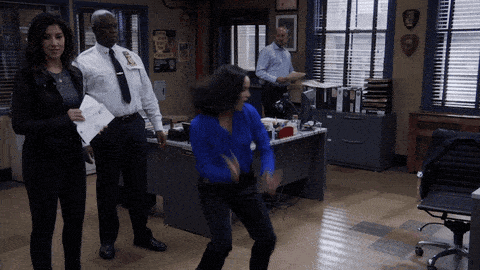 Since joining Talent Trust I can finally see how my service to others can be an act of worship unto God. Working in Talent Trust has been fun and fulfilling. My teammates are very supportive and have been role models in serving with passion and excellence.
Food – Japanese
Dessert – frozen yoghurt / ice cream
Place – under a starry night
Book – The Alchemist by Paulo Coelho
Movie – Inception, Parasite, A Quiet Place, Movies from the Marvel Cinematic Universe, The Extraction.
Car – Mini Cooper
Animal - ALL dogs (I don't discriminate)
Thing to do with friends – Sleepover Party / Travel / Binge watch Korean dramas
Gladys Ho
Customer Success Specialist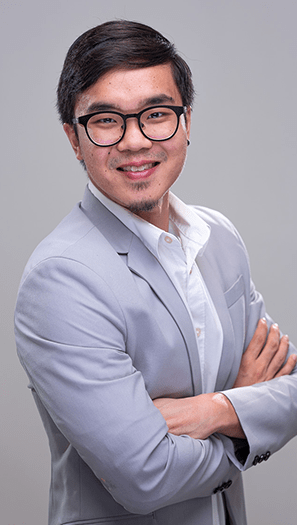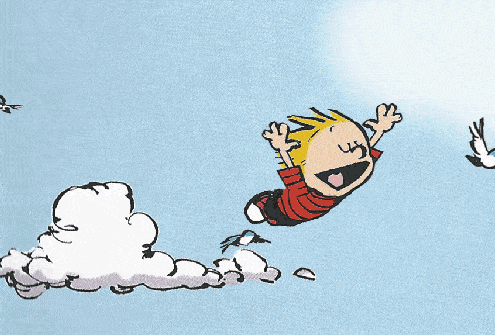 I joined Talent Trust at the end of 2018 and it's been a fantastic experience. I believe in wearing many hats, but if I had to choose two, I would say that I do marketing and am part of the communications team here at Talent Trust. Dabbling in these two fields helps me understand my members' unique needs and enables me to come up with creative ways to meet said needs. I love the outdoors and my longest hike lasted for 13 hours.
Food – Sam Gyup Sal (bbq Korean pork belly)
Dessert – Biscoff Cheesecakes
Place – when in doubt, go to the beach
Book – To Kill A Mockingbird is a good classic
Movie – A Walk To Remember
Car – none
Animal - Wolves and Cavalier King Charles Spaniels !
Accomplishment – I managed to train both my dog and my neighbor's kid to 'sit', 'beg' and 'roll-over' at the same time. The dog was the better student.
Thing to do with friends – Nothing beats an ice cold one under the stars
Caleb Yeoh
Customer Success Specialist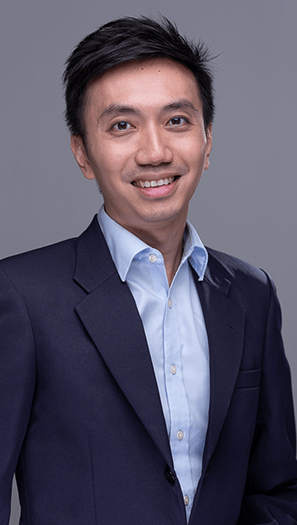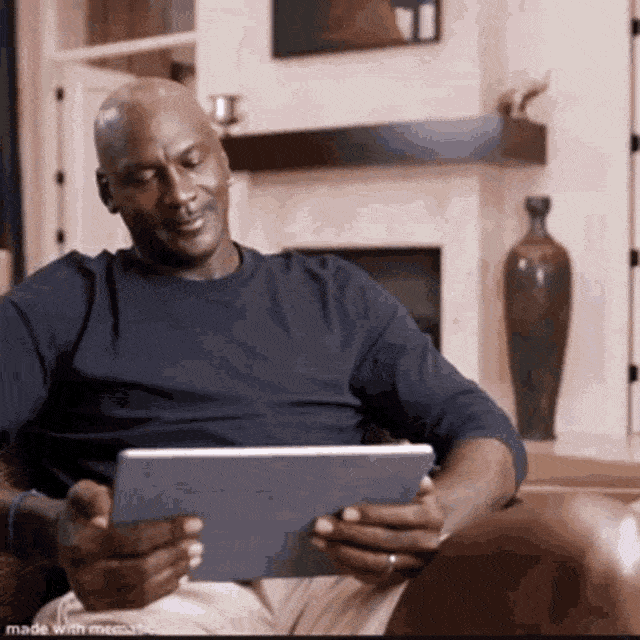 I joined Talent Trust in 2017 and my role is to provide IT support to the team, as well as liaise with insurers' policy service team.
Occasionally I like to make coffee and share it with colleagues, as it allows us to take a short break and refresh our mind.
The passionate spirit and teamwork in the office has always inspired me to strive to do better.
I love to hang out with friends for coffee and sports, but also love to enjoy music at home.
Food – Penang street foods
Dessert – cheesecake, ice cream
Place – hills
Book – See You At The Top, Leadership Gold
Movie – The Lord of the Rings, Star Wars
Car – Toyota AE 86
Animal - cat, dog
Accomplishment – serving in a youth organization for nearly 20 years
Thing to do with friends – sports, share ideas, explore new spots for food
Ch'ng Meng Erh
IT Data Specialist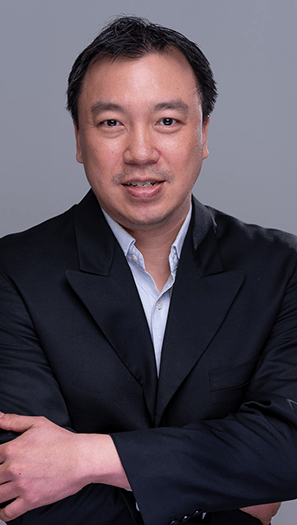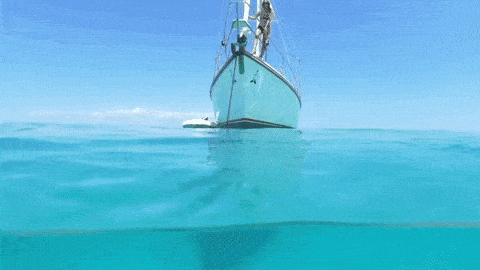 Talent Trust is a tremendous place to work and grow one's talent.
My job requires me to focus on things IT related. Everything from fixing PC's, to coding websites, to helping my teammates with all their IT related issues.
I believe in the mission of the company to provide missionaries with insurance to spread the word of God throughout the world.
I also love it when I've managed to solve my teammate's IT issues and allowed them to go back to work.
I love to travel and plan out travel itineraries.
Food – Char Koay Teow
Dessert – Ice Cream
Place – Penang Island
Book – Robinson Crusoe
Movie – Star Wars
Car – Nissan Skyline
Animal - Dogs
Accomplishment – Managed to raise SGD3mil in my previous job in a boutique Private Equity House.
Thing to do with friends – Watch movies, snooker, hiking, badminton.
Hansheung Cheah
IT Executive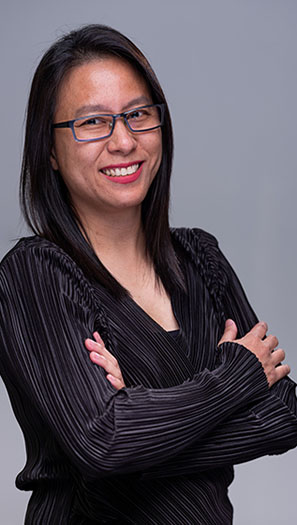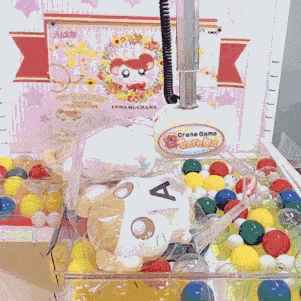 I provide back-office administrative support at Talent Trust.
My role enables our Customer Success team to focus better on our members' needs.
I've got a special talent of winning those claw machine games that you find at amusement centers. I have a large collection of toys and prizes, and I love to share these with others to bring them joy.
I also love meeting new friends from around the world.
I am fun, loving, and helpful.
Food – sandwich (Subway, BMT)
Dessert – chocolate
Place – Penang
Book – none
Movie – Mulan
Car – Honda
Animal - Dwarf Hamster
Accomplishment – Shared good news to deaf people
Thing to do with friends – chatting and helping guide them on tour around Penang.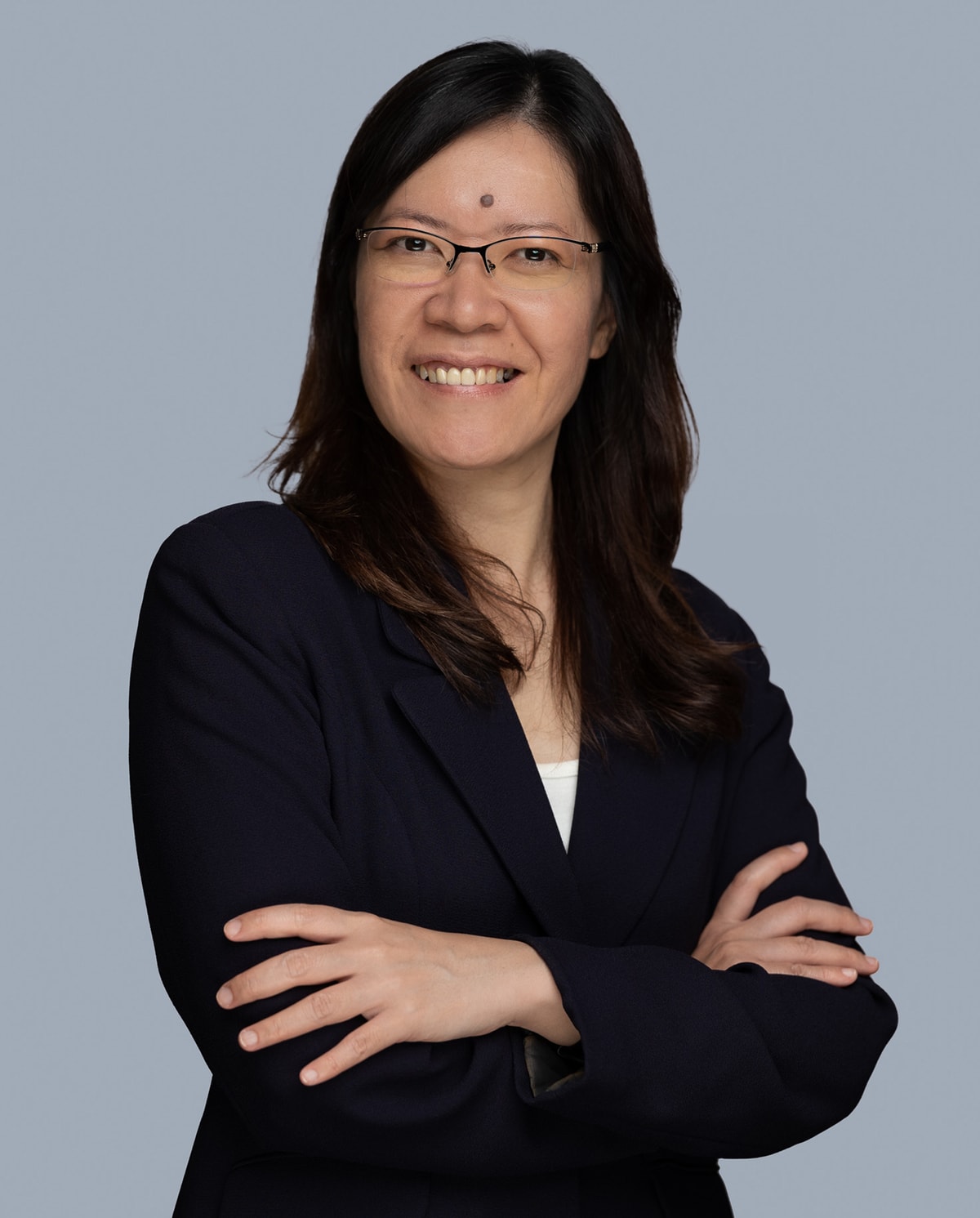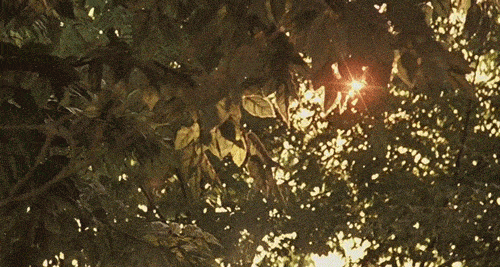 My background is in high-tech manufacturing, where I was involved in developing operating procedures, troubleshooting, and managing projects. Fourteen years of work experience help me to anticipate problems before they occur and create effective solutions for our members.
I count it a privilege and joy to serve God's chosen ones as they bring His light to the nations!
Food – Enjoy all kinds of good food
Dessert – Ice-cream
Place – Seaside
Book – God is my CEO (just started reading 😊)
Movie – Chinese drama
Car – Audi
Animal - Panda
Accomplishment – Invested in my nephew's formative years; developed a special bond with him. He is "my son" - truly a gift from God! 😊
Thing to do with friends – Eat, relax & chit-chat
Florence Low
Customer Success Associate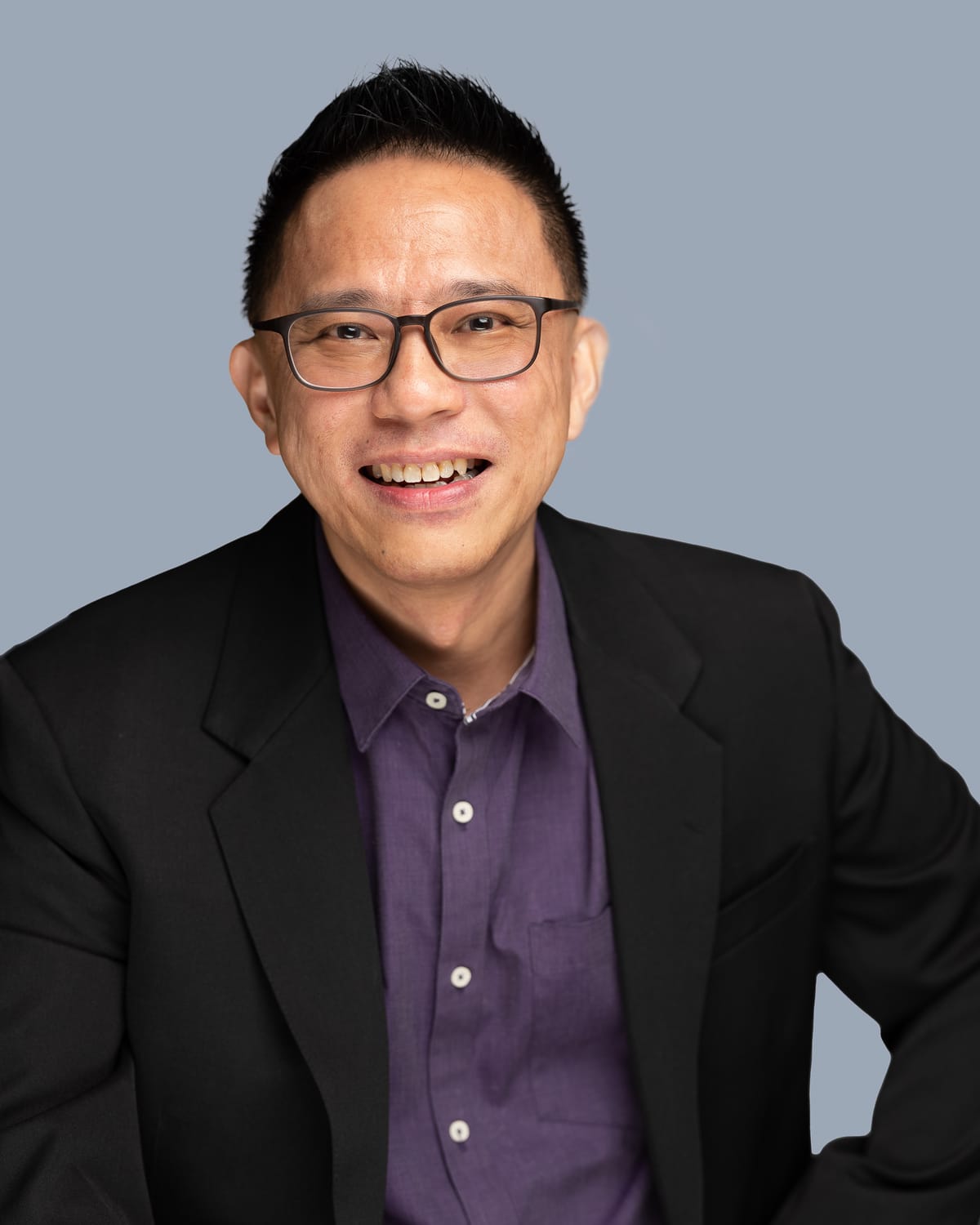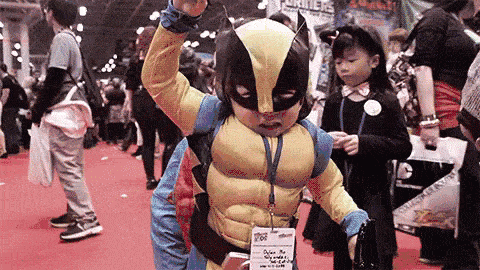 As a Customer Success Associate at Talent Trust – I'm a rare thorn among the roses! I bring with me 17 years of banking experience and 10 years as a youth worker, to serve and support members from diverse backgrounds in the mission field. I'm passionate about God's Word; using it as the very foundation to grow and develop people in leadership, character building, team dynamics, and a holistic approach to life. I would like to believe that I've mutant powers – somewhat like Wolverine in the X-men!
Food – Italian
Dessert – Ice-cream & coffee
Place – My Home
Book – The Bible
Movie – All Marvel shows, especially the X-men series
Car – Any simple car will do
Animal - Dogs
Accomplishment – Serving full time as a youth worker for 10years
Thing to do with friends – Chilling out with coffee
James Looi
Customer Success Associate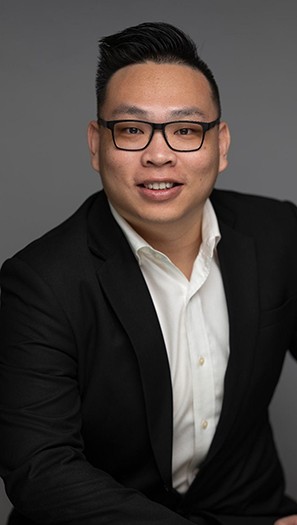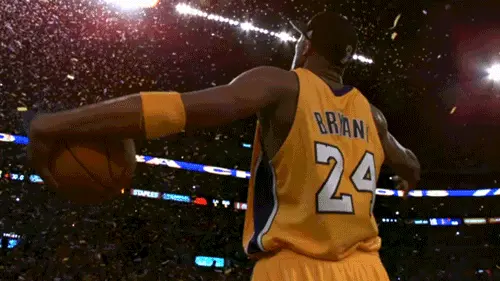 Talent Trust has given me an opportunity to serve God by supporting people on the missions field. In addition to writing and speaking with members, I also have a back ground in video production, and I've had the chance to use this with many of the videos and animations that we've created.
Something that I have found inspirational is Kobe Bryant's 'Mamba Mentality'. It is a mindset for constant self-improvement in the pursuit of your highest potential in life or in Kobe's own words, 'to be able to constantly try to be the best version of yourself'.
Food – Sushi and Sashimi
Dessert – Bubble Tea
Place – Japan / Basketball Court
Book – Naruto (a Manga novel)
Movie – Coach Carter
Car – Nissan GT-R
Animal - Dogs
Accomplishment – Marrying my wife is my biggest accomplishment.
Thing to do with friends – Travelling
Andrew Chan
Customer Success Associate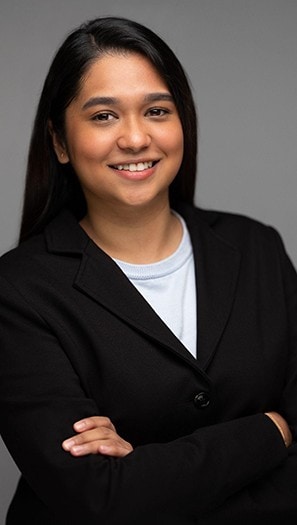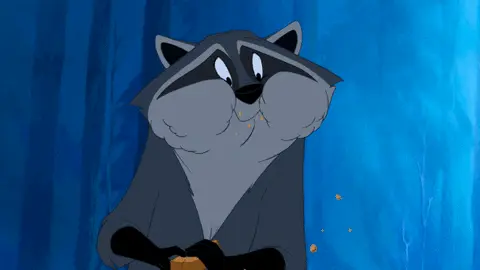 I love that a key part of my role is to build relationships with people so that I can support them as well as possible. I am learning to put myself in other's shoes so that I can best understand their perspective and their needs.
I am always encouraged to receive emails of appreciation when I have done this well. I hope that by supporting our members in this way I can help them be the best missionaries they can be, and reach more people for Jesus.
Food – Japanese and Korean food
Dessert – Shaved ice
Place – Beach
Book – The Joy Luck Club
Movie – The Parent Trap
Car – Range Rover
Animal - Dogs
Accomplishment – One of my childhood dreams was to be a professional diving athlete. Turns out, I am really scared of heights though!
Thing to do with friends – Have a feast!
Clarice James
Customer Success Associate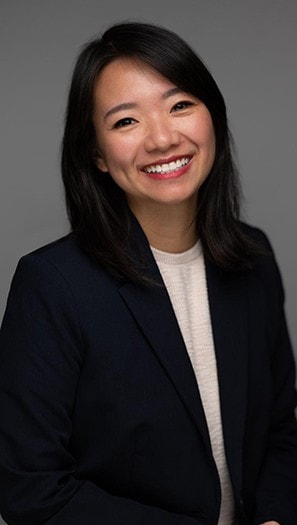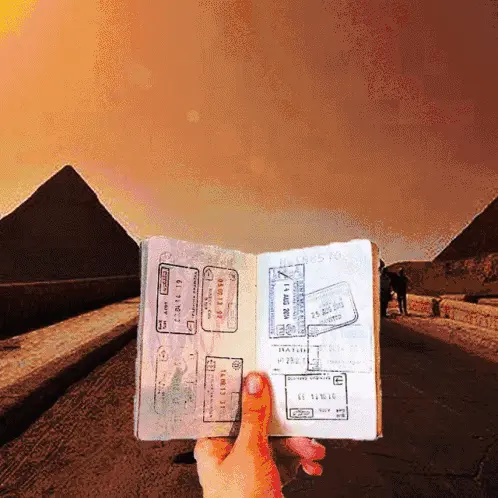 I love putting a smile on people's face (be it making a joke or doing something extra for them) because we never know the battles they are fighting. If a smile can make them feel better, it's worth going that extra mile.
I believe that if you are not doing what you love, then you are wasting your time. It is so important to do what you love and love what you do!
I count myself very blessed to be given the opportunity to serve and love His people.
I am a relentless problem-solver and I love helping people find the best solution for the challenges that they face.
I want to see the world, "I haven't been everywhere but it's on my list"
Food – Thai Food
Dessert – Belgian Chocolate ice-cream from Haagen Daaz
Place – Anywhere with sun, sand, sea & snow!
Book – Cheque book? Ha ha, just joking
Movie – Crazy Rich Asians
Car – Range Rover Velar (Firenze Red)
Animal - Tiger
Accomplishment – Married the kindest husband and popped out the cutest children 🙂
Thing to do with friends – Chill, Eat, Talk, Repeat.
Sarah Khoo
Customer Success Associate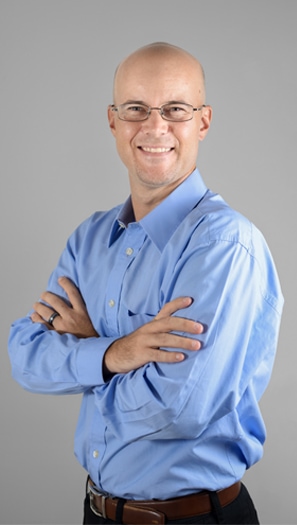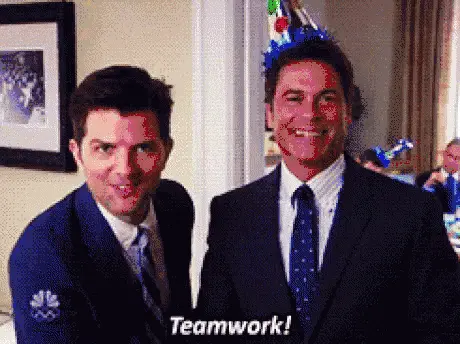 I'm from the USA, and served as a missionary in western China for 5 years before joining Talent Trust. I faced some of the difficulties cross-cultural workers deal with. The reality of cross-cultural living can mean feeling isolated, misunderstood, and not knowing where to start to get the help or answers you need.
I run the FiTT and Thrive Together programs, which Talent Trust developed as a solution to some of these problems, such as feeling isolated, and having an understanding support network.
It is exciting to see how we can help others to stay healthy and fit on the field, and grow in the skills necessary to accomplish the calling God has given them.
I'm passionate to see nations discipled, and God's people raised up to their full potential, influencing their nations in all areas of society.
Food – Steak
Dessert – Ice cream
Place – New Zealand
Book – The Book That Made Your World
Movie – Star Wars
Car – 1984 Land Cruiser BJ60
Animal - Chameleon
Accomplishment – Creating and launching the Discipleship Bible School which now operates in 100 locations around the world.
Thing to do with friends – Board Games, Canoeing, Hiking.
Andrew Greenplate
FiTT and Thrive Together Program Manager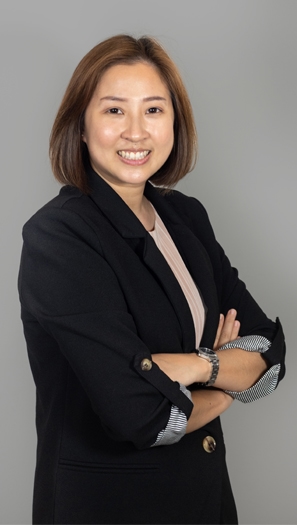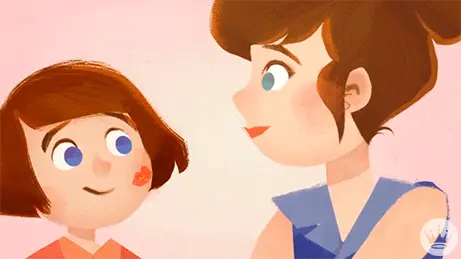 My role is to support the customer success team and missionaries globally. It's such a privilege to provide missionaries with the resources to stay physically, mentally, and financially healthy, so they can thrive as long as needed in their calling. I'm learning how to be a better leader and colleague.
I've always lived by "If it doesn't kill you, it only makes you stronger". Tenacious and always striving for excellence, I am also very passionate about God! I always remember to always put Him first in everything. I love being around people and getting to know them better, working at Talent Trust definitely allows me to do that.
An adrenaline junkie, I once bungee jumped in New Zealand and would love to return to skydive.
Food – Korean BBQ
Dessert – Portuguese egg tart
Place – South Korea
Book – Where Rainbows End
Movie – Encanto
Car – Ferrari Purosangue
Animal - Dogs
Accomplishment – Giving birth to 2 healthy daughters.
Thing to do with friends – Talk and eat all night 🙂
Sarah Thum
Customer Success Supervisor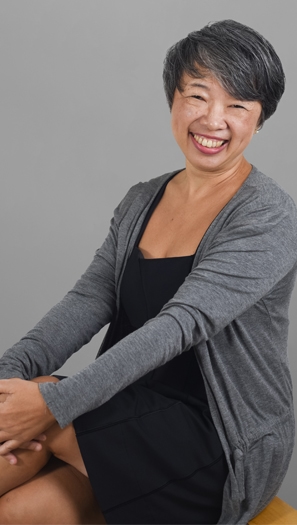 I start and manage various Marketing projects so more missionaries learn about how we can help them to be their best.
With 10 years of missions experience, I can uniquely serve and support our team and members in the field. I use my skills and experience to help His people to move forward, and to fulfill their calling. I love challenges and learning new things. Also I love to be a blessing to others. I am grateful for life and to be who I am.
Food – Sashimi
Dessert – Brownies with coffee.
Place – Beaches or somewhere in the mountains
Book – All time favorite - All is Grace: A Ragamuffin Memoir by Brennan Manning
Movie – The Lord of the Rings (all 3, Director's cut)
Car – Range Rover, Defender, Army green
Animal - Horse
Accomplishment – Managed to run 5km.
Thing to do with friends – Eat, drink and be merrier.
Nora Kua
Project Management Assistant